Shakti Women's Aid
Website design and content
THEY SAY
"Thank-you media co-op"

BRIEF
Shakti is Scotland's leading BME women's aid organisation. Shakti offers help for black minority ethnic (BME) women, children and young people who are experiencing, or who have experienced, domestic abuse. Their site was in need of redevelopment and they commissioned media co-op to undertake the work. They also wanted greater control of their site with the options edit the site and add events.
WHAT WE DID
media co-op worked with Shakti to create a mobile and tablet friendly responsive site. We worked with Shakti through a number of workshops, to develop the site structure and content outline. We developed a new look for the site and took that through a number of iterations. We user tested the site. We wrote new text and took new photographs. We organised hosting for the site and arranged for the domain name transfer. We provided training to key personnel in the use of the site.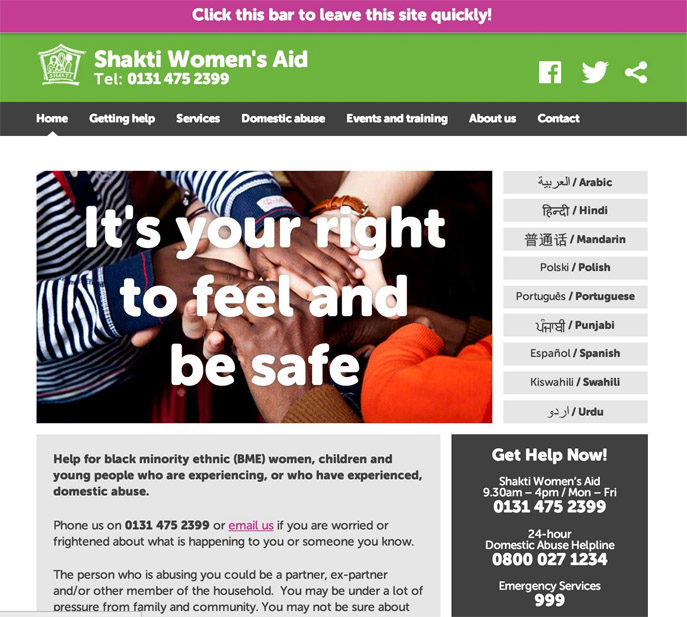 Media co-op produced a number of specialist photographs for the site.