media co-op is a member of several organisations which are related to our work and co-operative values.

Co-operatives UK is the national trade body that campaigns for co-operation and works to promote, develop and unite co-operative enterprises. They have have a unique role as a trade association for co-operatives. They aim to bring together all those with a passion and interest in co-operative action.
They work to promote the co-operative alternative across many sectors of the economy from high street consumer-owned co-operatives to pubs and football clubs, healthcare to agriculture, credit unions to community owned shops. For more about co-operatives on Wikipedia click here – History of the co-operative movement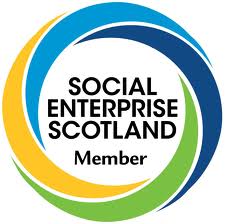 Social Enterprise Scotland is The Voice of Social Enterprise – bringing together social enterprises and their supporters into a strong campaigning force. We're your gateway to Scotland's social enterprise community. Social Enterprise Scotland is an independent, Scottish, membership-led organisation, built and controlled by social enterprises.
They work in partnership with many other organisations in and outwith the broad social enterprise movement and in partnership with The Scottish Government and Parliament, local authorities and the private sector.
They aim to build the organisation as a well-managed, membership-led organisation, representing the full range of social enterprise in Scotland. To raise the profile of social enterprise as a dynamic business model, championing the values and benefits of social enterprise to a broad range of stakeholders. And to represent the needs and views of social enterprise to policy and decision-makers in Scotland.
PACT (Producers Alliance for Cinema and Television) is the UK trade association representing and promoting the commercial interests of independent feature film, television, digital, children's and animation media companies.
A key part of their work involves engaging with government organisations at local, regional, national and European level as well as negotiating minimum terms with the major UK broadcasters and other content buyers.
"The values and behaviours by which we recognise each other"
In 2002, the UK Govt published an 'official' definition of social enterprise (SE) which was also adopted in Scotland. The ensuing 10 years has seen a dramatic rise in the popularity of SE – but the government definition was never invested with sufficient authority to be effective. Its meaning became increasingly diluted.
In response the Scottish SE community has set down the values and behaviours by which we recognise each other. We refer to this document as a voluntary code of practice – or simply the Code. The
Code recognises five Basic Criteria for social enterprise around: Values, Good Employers, Democratic, Empowerment, Collaboration. See more here: LINK
media co-op aim to follow this code of practice.
back